Several Role Expansions take place at H.J. Martin and Son

Posted on January 18, 2023 by H.J. Martin and Son
To reflect the growing company and to provide necessary support and structure, several role changes have occurred within H.J. Martin and Son. "Each move is intended to provide the departments with more support as we continue to grow", writes David Martin, 4th generation at H.J. Martin and Son. The changes are as follows:
Leadership:
Jean Hermann, Vice President of Financial Operations
Hermann has been promoted from Senior Accountant to Vice President of Financial Operations. Her main task is to become the hybrid between accounting and each operating department, serving as a point person and system lead. Through being approachable and helpful to everyone in the company, she sets best practices, improve processes, and assists with all operations that connect accounting and our several other departments.
Nikki Huth, Vice President of Accounting
Huth has been promoted from Senior Accountant to Vice President of Accounting. She has excelled in juggling many financial improvements, met important deadlines, and added stability to the department 9 years ago when they needed it most. In this role, Huth will continue to lead the company for all corporate banking, auditing, and overall credit. She is responsible for all financial oversight, budgeting/projects, financial statements, worker's compensation, and commercial insurance.
Nicole Jensky, Vice President of Communication and Administration
Jensky has been promoted from Director of Marketing to Vice President of Communication and Administration. She has been a point person for several employees, has taken on numerous initiatives, and rolled out several improvements since joining the company in 2014. Since then, Jensky has stepped up to lead recruitment, made everyone feel welcome when they started; and has always been responsive – taking on overseeing IT, expanding company events, improving the brand perspective, and helping communicate and guide the company through numerous challenges.

Accounting
Shannon Bourdelais, Accounts Receivable Manager
Bourdelais will be responsible for cash management, which incorporates overseeing billing and collection. More than 18 years ago, she started as an assistant to Edward Martin. Since then, she has worked in billing and collections, which developed her extensive knowledge of the company. Bourdelais and Hermann will work together to get ahead of collection issues and review best practices within the departments.
Tony Secinaro, Staff Accountant
Secinaro has been promoted from Billing Specialist to Staff Accountant. In this role, he will work closer with the company's financial statements while taking on the real estate entity accounting work. Secinaro joined the company earlier this year, has done great work with commercial billings, and has a real estate accounting background from his previous position. This move will not take full effect until spring 2023, when accounting intern, Daniel Crack, joins full-time.
Calvin Collins, Billing Specialist
Collins will move into the Billing Specialist role from his current role as a Cost Accountant, focused on residential flooring and shower doors. He will work with Tony Secinaro and Shannon Bourdelais to transition the responsibilities properly, effective spring 2023.
Becky Olmsted, Payroll Supervisor
Olmsted has been promoted from Senior Payroll Administrator to Payroll Supervisor. She started in 2011 and before she entered the payroll department, there was turnover. Olmsted added immediate stability, experience, and accuracy. In her expanded role, she will continue to perform her current payroll functions while creating consistency and support within the department. Our goal is payroll accuracy and she will help manage this, which is a big task with the multi-state nature of the business.
Kathryn Renard, Senior Accounts Payable Administrator
Renard has been promoted from Accounts Payable Administrator to Senior Accounts Payable Administrator. Accounts Payable is a very important part of the company between all of the credit card payments and checks being sent out on a weekly basis. She has a great work ethic and makes sure the proper discounts and payment schedules are met. Renard will continue to work with the AP team to service vendor partners and subcontractors, as we want to be known as a company that pays people accurately and on time. We are very appreciative of her 15 years of loyalty.
Lissette Cortez, Accounts Receivable Administrator
Cortez recently rejoined the company, bringing with her experience within Viewpoint (Vista) from her most recent role at Tweet Garot Mechanical.
Daniel Crack, Billing and Cost Accountant
Crack will join the company full-time upon his spring 2023 graduation from the University of Wisconsin-Stout. He worked over summer and winter break as an accounting intern under Calvin Collins and Shannon Bourdelais.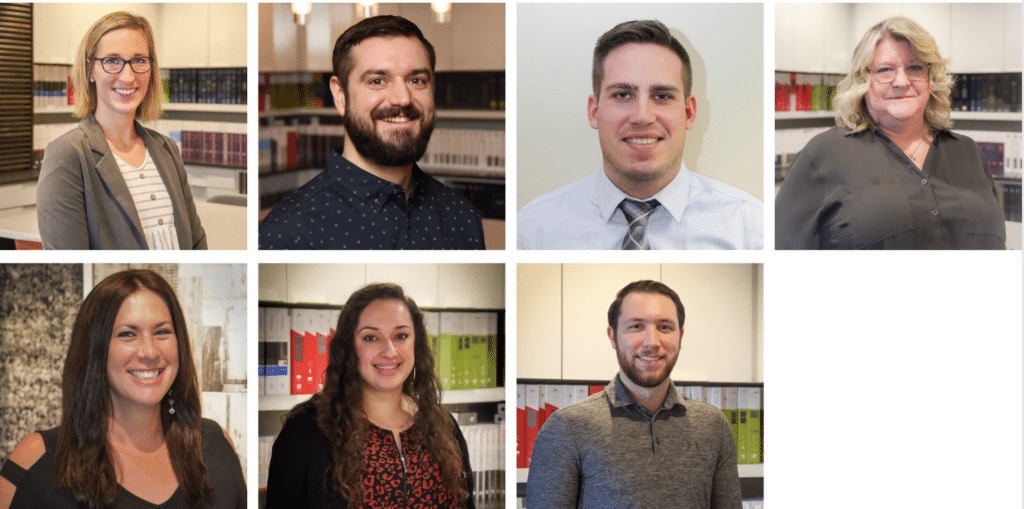 Process Operations and Purchasing
Brenda Rollin, Process Operations Manager
Rollin started with the company in 2004 after the major Lambeau Field renovation and has taken on countless responsibilities since then ranging from licensing, contracts, insurance, documentation, process guides, customer pre-qualification's, and rollouts for the company. In her expanded role, she will focus on establishing processes and best practices between departments and new company initiatives.
Lucienne Fels, Continuous Improvement Manager
Fels started with the company in 2018 and picked up our inventory and point-of-sale software at a very fast pace. She now leads all inventory management, is the point person within the company for RFMS, represents the company at Carpet One events, and has been focused on continuous improvement through the residential department. In her expanded role, she will continue to focus on streamlining existing processes between the warehouse and the residential division, and data reporting, while making progress on several initiatives.
Casey Migacz, Cost Analysis Manager
Migacz has been promoted from Purchasing Manager to Cost Analysis Manager. His detail and responsiveness have impressed us all and we were very lucky to have him join us from Shopko in 2019. Migacz will continue to oversee purchasing and will spearhead all financial and company reports that are provided to each department. He will begin to deep dive further into cost analysis and work with the departments to implement suggestions for proper pricing and cost reductions.
Ashley Andersen, Purchasing Lead
Andersen has been promoted from Purchasing Administrator to Purchasing Lead. Ashley joined the company in 2021 and has done a great job supporting our sundry and toolroom purchases and will dive deeper into other departments with this shift.

Legal
Karla Hopp, Legal Operations Manager
Hopp will take on an expanded role from Paralegal/Credit Manager to Legal Operations Manager. She joined the company 9 years ago but has been connected with the company for much longer due to her work at Joannes Law Firm. Hopp has helped streamline contracts, taken the lead on legal items, and worked on several developments and leases since joining the company (Petco, Arby's, Scooter's, Caribou, Planet Fitness, Waube Lane/Bellin development, and the former Shopko building). She will transition collections with the addition of Lissette Cortez and will work more closely with the departments to get ahead of potential legal items, contract work, risk management, and documentation.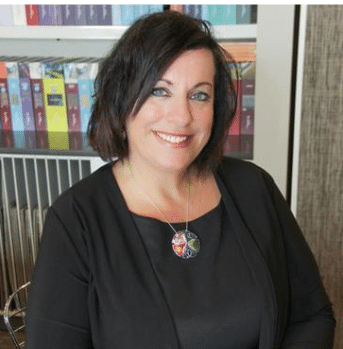 Marketing
Trina Tease, Marketing Manager
Tease has been promoted from Marketing Specialist to Marketing Manager. We all enjoy her great attitude as she makes work more enjoyable. She joined the company in early 2022 and will continue to work with Nicole Jensky to carry out all the company's marketing initiatives, in addition to supporting the many outside clients of Martin Communications and Mavid Media Group.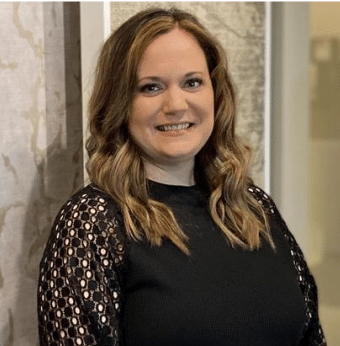 IT
Jared Miesbauer, IT Support Analyst
Miesbauer, IT Support Technician, is now an IT Support Analyst. He joined us as an intern from the University of Wisconsin-Green Bay in 2017 and went full time upon graduation. Miesbauer has taken the lead on our company devices with the Mobile Device Management (MDM) rollout and streamlining updates and app launches. He is also focusing on reporting, while working as support for our company help ticket system.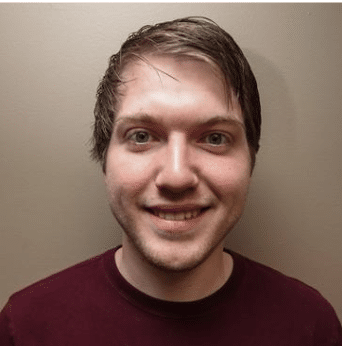 Residential Flooring
Aaron Hamning, Project Manager
Hamning previously worked for us as a Residential Flooring Installer, and then as a subcontractor. Aaron was rehired as an Estimator/Measurer in Green Bay, and will now be working as a Project Manager in our Neenah location.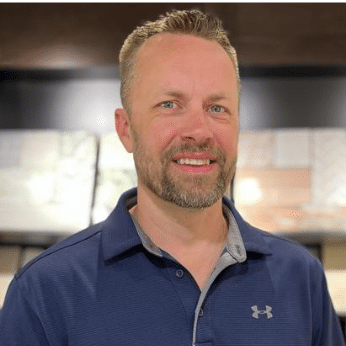 Tags: Aaron Hamning, Ashley Andersen, Becky Olmsted, Brenda Rollin, Calvin Collins, Casey Migacz, Daniel Crack, Jared Miesbauer, Jean Hermann, Karla Hopp, kathryn renard, Lissette Cortez, Lucienne Fels, Nicole Jensky, nikki huth, shannon bourdelais, Tony Secinaro, Trina Tease