H.J. Martin recognized as 'Outstanding Community Partner' by House of Hope

Posted on May 8, 2013 by H.J. Martin and Son
H.J. Martin and Son recently was recognized as an 'Outstanding Community Partner' by House of Hope for its contributions to the local non-profit organization.  Edward Martin, company president, was presented a plaque by Chris Varela of House of Hope as an expression of gratitude for H.J. Martin's support going back to 2010.
House of Hope, operated by the Society of St. Vincent de Paul and situated less than a mile from H.J. Martin's Green Bay location, serves pregnant or parenting homeless women between the ages of 18 and 24, and their children.  Residents are offered a safe, supportive place where they can learn to become competent adults and independent, successful parents.
H.J. Martin and its employees played an integral role in a three-phase makeover of House of Hope's resident and public areas.  The company donated the flooring and labor, while employees also installed new countertops and bathroom partitions, among other items.  H.J. Martin staff additionally helped to gather donations and to build a community of support around the project.
"We could not be more thankful to H.J. Martin and its great employees," says Shannon Wienandt, House of Hope director.  "As a result of their many gifts, homeless women and children in Brown County are able to live in a clean, comfortable space that is suitable to serve multiple families."
H.J. Martin contributed to nearly 100 charitable efforts across the state in 2012, with a primary focus on Green Bay and the Fox Cities.
"This community has meant so much to H.J. Martin and the Martin family for more than 80 years that it's critical for us to return that support," says Edward Martin.  "With the help of our employees, we were able to make a difference in the everyday lives of the House of Hope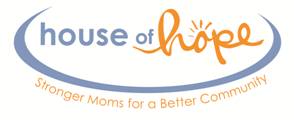 residents.  We appreciate the tireless efforts of local non-profits and what they do to make our area better for everyone."
For more on how to help House of Hope, please visit its website at www.houseofhopegb.org.
Tags: Community, donation, Employees, Flooring, Fox Cities, Green Bay, H.J. Martin and Son, House of Hope, installers, labor, non-profit, Outstanding community partner