Freedom House receives new flooring with help of H.J. Martin

Posted on June 26, 2013 by H.J. Martin and Son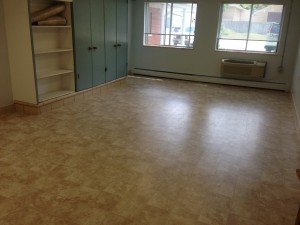 As part of its ongoing mission to give back to the community which has supported it for more than 80 years, H.J. Martin recently played a role in a major renovation effort at Freedom House.  The Leadership Green Bay Class of 2013 chose Freedom House as part of 'Project Hand Up,' and coordinated fundraising along with project execution.
Freedom House serves Green Bay/Brown County families in need of emergency housing.  The organization provides for the short-term needs of homeless families and children.  Its program involves a step-by-step action plan individualized for each family, aimed at obtaining permanent housing and employment, along with restoring the family unit.
A major emphasis for Freedom House is financial planning and budget classes that are conducted for resident families in an effort to get them back up on their feet.  The majority of H.J. Martin's work was centered in the very place those classes are held, the Freedom House Resource Center.  H.J. donated all of the material and labor to provide the Resource Center with new vinyl sheet flooring.  A child-care multi-purpose space also was given a fresh floor.
"We're very grateful of H.J. Martin's contributions to the community and this project in particular," says Amber Yahnke, volunteer coordinator for Freedom House.  "The renovation totally has changed the environment for our classes by making the room much more inviting.  Our families who utilize the Resource Center have benefited, as have the volunteers who teach the classes."
Twelve families are served by Freedom House at any one time, with more than five times that many on a waiting list.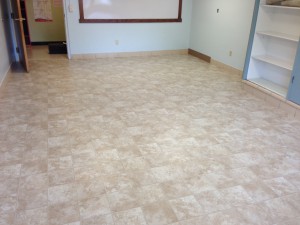 "We appreciate the opportunity to contribute to our hometown in an impactful way," says Edward Martin, CEO of H.J. Martin.  "Getting involved in projects like the one at Freedom House means as much to us as it does to them."
H.J. Martin contributed to nearly 100 charitable efforts across the state in 2012, with a primary focus on Green Bay and the Fox Cities.
Tags: Brown County, Community, donation, Freedom House, Green Bay, H.J. Martin and Son, new flooring, Project Hand Up, vinyl sheet flooring