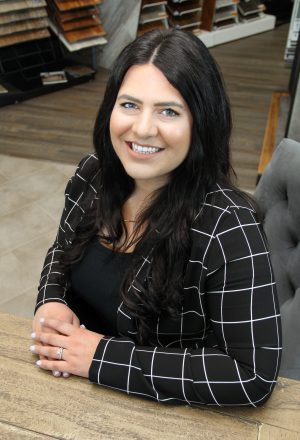 The key to great design is capturing the spirit of the client and the essence of the space. To me, interior design means figuring out what my clients want, what they need and then meeting their expectations. I want this process for my clients to be fun and stress-free.
There are many things I love about interior design. I love that styles and trends keep changing, I love that each project is different and I need to think outside of the box. I enjoy mixing patterns and textures. I love doing what I do because it's like I get to recreate my own home every day through my clients. I look forward to working with families and homeowners to make their vision a reality. I'm excited to share my talents and to be inspired by the world around me.
Personal Facts
Graduated from Fox Valley Technical College with a degree in Interior Design.
Has 8+ years of flooring and Interior Design experience.
Enjoys spending time with her family, especially her daughter.
Loves to travel.