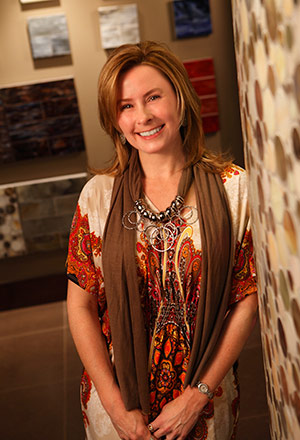 "There is a beginning and a culmination, and between those points, change..." This is a statement that has followed me through life, and it's allowed me to see life and design as a process and learning experience.
After 20 years in Maine with a focus on commercial interiors, I have relocated back home to Wisconsin and couldn't be happier. Much like my life has brought me full circle, I tend to have the same feeling about interior design. There are many choices as they relate to a new design, based on our life experiences like what we were drawn to on a vacation, what makes us happy or sad, a favorite color scheme, and so on. My color palette used to be neutrals, and now I enjoy mixing in bold colors; taking personal antique family heirlooms mixed with updated accents. I am comfortable with change and the accents are my way of expressing that change and keeping my environment alive. The best design choice may be the first one we see, or we may need to experience and filter through the Design Center to make that decision and possibly come full circle. But the choice needs to be right for you. Feel comfortable to browse our showroom and become inspired to make that change, with confidence. I am excited to build on my experiences with you, here at H.J. Martin and Son.
Personal Facts
Bachelor's Degree in Interior Design from the University of Wisconsin-Madison.
30 years experience in the flooring sector, commercially and residentially.
View My Residential Projects View My Commercial Projects Contact Me Fox Valley Showroom
Notes From Mary
Mary's Interests