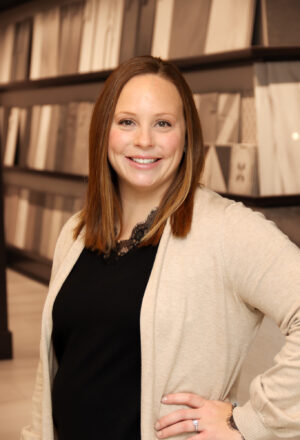 Your home should feel like it has evolved effortlessly over time, and behind an effortless look is a thoughtful and customized design process.
My passion and excitement lie in helping others address design challenges while creating timeless outcomes. My aesthetic celebrates monochromatic minimalism and embraces different textures and patterns. I believe in the power of a neutral palette, while also appreciating the bold and emotional impact that color can evoke. I hope my years of experience, attention to detail, fun personality, and dedication as a designer help you feel comfortable from beginning to end. I want you to take pride in the effortless effort of your home.
Personal Facts
7+ years of flooring experience.
Enjoys spending time with her family, especially her three energetic children.
Loves camping, playing volleyball, and shopping for antique furniture and accessories!