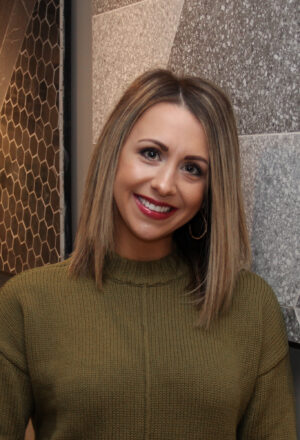 To me, Interior Design is a way to express your personality, your style, and the way you want to feel when you walk in the door. My goal every time I work with a customer is to help them reflect that in any design.
My passion for design came early on as I was always the "creative child" in our family! From helping my mother choose our kitchen backsplash, to giving advice on which hardwood looked great in a family member's new living space, I knew I had found my calling. I love to watch a space transform through design, and I am always particularly invested in making sure my clients love their new space as well. Whether you are starting from scratch in your "forever home", or reworking an existing space, my goal is to take a customer's vision and bring it to life. I understand making your final selections can sometimes feel a bit overwhelming, and it's my job to lessen the stress and help you enjoy the process, as it's meant to be exciting and fun for you! With a background in interior design and multiple years of experience, I am confident that we can work together to choose the right design, patterns, textures and colors to make your house a home.
Personal Facts
Graduated from Fox Valley Technical College with a degree in interior design.
Has 12+ years of flooring and interior design experience.
Enjoys spending time with her family, especially her two kids.
Loves to travel.