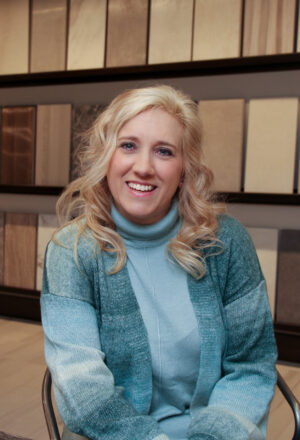 Styles and trends are guidelines - the design solution should incorporate function, quality and aesthetic to achieve client satisfaction in any given project.
I have been sharing my passion for color and texture for more than 27 years. Using my vast knowledge of the industry, I am able to intertwine function and beauty with ease. Whether it's a simple classic style or the trends of today, I combine knowledge and a sense of style to offer valuable interior design ideas to my clients.
Personal Facts
Associate Degree in Interior Design from Fox Valley Technical College in Appleton, WI.
27 years experience as an Interior Designer working residentially and commercially.
Schluter Training seminar graduate.
View My Residential Projects View My Commercial Projects Contact Me Green Bay Showroom
Notes From Andria
Andria's Interests