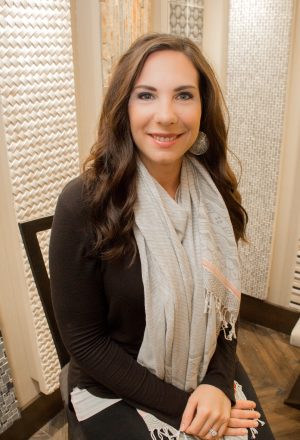 I love the challenge of taking an existing, less desirable space and making it beautiful again.
Since I began working in this field in 2003, I've had the opportunity to see several trends come and go. Homes, in my opinion, should reveal something about who lives there. My goal is to help create a space that reflects your own personality and style and makes you excited to come back home. My personal style tends to be more transitional with a mix of classic or modern pieces. I love spaces that can evolve and develop with you over time, mixing both new and old pieces. I enjoy using neutral colors and playing with textures and patterns to add interest. I enjoy traveling and find a lot of creative inspiration in the locations I go. I look forward to making your vision a reality.
Personal Facts
Holds a degree in Interior Design from Fox Valley Technical College.
More than 10 years of experience in interior design.
Loves to travel.
Enjoys spending time with family and friends.,
Licensed makeup artist, enjoys making spaces beautiful, but people as well!
View My Residential Projects View My Commercial Projects Contact Me Green Bay Showroom