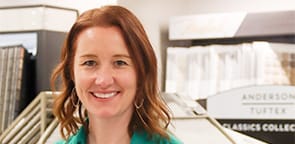 Nicole joined H.J. Martin and Son in December 2014 as director of marketing following a seven-and- a-half year association with the company through a pair of advertising agencies. In her role of director of marketing, Nicole's responsibilities include creative content management, media buying, brand development, planning and execution of internal and external events, vendor relations and internal company initiatives. Nicole also oversees Martin Communications, an in-house advertising agency offering strategy, branding and communications to companies of all sizes.
Previous to her time with H.J. Martin and Son, Nicole spent nearly 14 years in the advertising world in a variety of roles. Among them was two years at Laughlin/Constable in Milwaukee, where she worked with Buell Motorcycle Company, followed by two-and-a-half years at McKinney-Silver (now McKinney) in Durham, N.C., as an account executive on the Polaris Industries account.
Returning to Northeast Wisconsin in April 2007, Nicole subsequently spent nearly seven years with Burnham Richards Advertising (now BRING) as an account supervisor. She developed and executed brand strategies for a wide variety of clients, including H.J. Martin and Son, Kohler Co., Enstrom Helicopter, Schreiber Foods, Time-Warner Cable and Titletown Oil. Nicole then spent 11 months with Spark Advertising, until the time of its closing.
Nicole earned a bachelor's degree in journalism/mass communication, with an emphasis in advertising & public relations, and a bachelor's degree in communication from the University of Wisconsin-Milwaukee in 2001.
Professional and Community Involvement
Has served on the executive board and board of directors of House of Hope, a Green Bay-based, non-profit organization that provides programming, services and shelter to homeless, pregnant and parenting adults, ages 18-24, and their children, since 2010
Has worked extensively on House of Hope's signature event, Touchdowns for Hope, for the past eight years (2010-17), including four years as co-chair