P.H. Martin Webster Sports Complex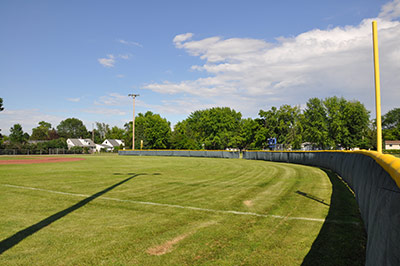 Located within the Village of Allouez, at its dedication the updated facility was renamed in memory of the late Patrick Henry Martin, owner of H.J. Martin and Son for 40 years until his passing in 1995. A long-time supporter of youth sports, P.H. Martin assuredly would be proud to see the thousands of area youth who enjoy the complex each year for everything from youth baseball, to football, to soccer, to lacrosse, to general recreation activities.
Today, the P.H. Martin Webster Sports Complex houses six Little League Baseball fields, the football field with goal posts, a soccer field and two outdoor, seasonal ice rinks. Along with the concession stand and restroom facilities, electronic scoreboards keeps fans up to date.