Einstein Project and New Community Shelter Golf Tournaments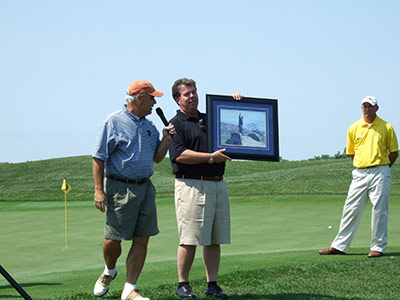 The initial Patrick Henry Martin Memorial Einstein Scramble was held in 1999. H.J. Martin and Son chose to become involved because of the impact that The Einstein Project makes to improve children's science knowledge, skill and an enthusiasm for learning. The tournament's namesake, Patrick Henry Martin, had a love for children.
The annual New Community Shelter Golf Classic has been in existence for more than two decades, but its popularity took off when H.J. Martin and Son served as the title sponsor from 2005-07. In that three-year period, Edward Martin helped the shelter to raise $426,625; since then, he has kept close ties to the golf outing, remaining as a major sponsor and a donor of unique and valuable auction items.
"Not only did H.J. Martin and Son help bring our annual golf outing to a new level of success, it continues to attend and contribute to its success," says Terri Refsguard, New Community Shelter Executive Director. "H.J. Martin and Son was involved in the building of our facility, and we were happy to be able to partner with them once again when we expanded our facility. Through our loyal partnership and mutual respect, Edward and his company have become part of our New Community Shelter family."
Members of the Martin family participate in these two annual golf outings most years, along with being partners of the respective organizations year-round.