It's Your Creation,

It's Our Passion

From cabinets and countertops to wall paneling and railings, HJ Martin will take your visions and turn them to reality when it comes to our Millwork team.
UC Berkeley Stanley Hall | Berkeley, CA

Virginia Beach Convention Center

Garlands of Barrington | Barrington, IL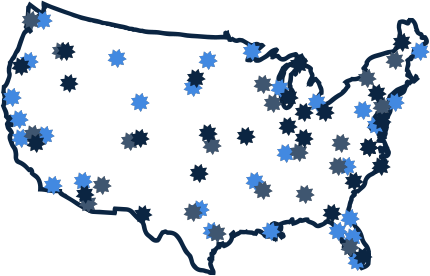 We'll Bring Your Plans To Life
We have assembled fully trained crews across the country to bring your custom or franchised plans to life. It's the meticulous detail that we bring to every job that makes our Millwork division unique. All work is performed in accordance with AWI installation standards to consistently produce the finest quality.
Experienced Installation Down To The Finest Detail
We self-perform everything, and have assembled crews of highly experienced installers and strategically placed them across the country. These crews take pride in working as teams to exceed your blueprints and have the vision to bring your custom or franchised plans to life. As a millwork manufacturer who has painstakingly designed every last detail, you're not going to hand it over to just any installer.
Expect Impressive Work, On Time and On Budget
From courthouses to convention centers, our Millwork team specializes in cabinets, plastic laminate casework and countertops, wall paneling and wainscot paneling, trim, chair rail, crown molding, and radius moldings, workstations, wood ceiling systems, railing systems, wood doors and hardware, solid surface countertops, lab casework (wood or metal) and chemical resistant countertops, and shelving.