The World of Concrete

Posted on February 20, 2016 by H.J. Martin and Son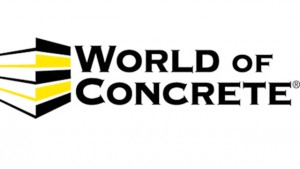 H.J. Martin and Son was represented at the 2016 World of Concrete Show this February at the Las Vegas Convention Center. This is the largest concrete-related trade show in the United States, and in the world. The show highlights the latest trends, methods and equipment in concrete and concrete polishing and our team was there to take it all in.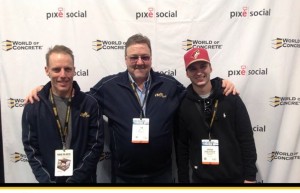 Project Manager Tim LaSure, Field Project Manager Tom Feuerstein and Concrete Polishing Technician Jordan Feuerstein were all in attendance. Tim LaSure leads the division at H.J. Martin and Son. "As the industry evolves and improvements are made, the only way to stay current, as the industry is trending, is by attending shows of this type of significance. This show covers every aspect of this industry and allows us to see the latest in products and technology all in one place," says LaSure.
While in attendance, the team attended a number of seminars to further their experience:
Polishing Retail and Industrial Slabs: Design and Construction Best Practices
Principles of Polished Concrete and Overpayments: Densifiers, Eqipment, Tooling and Color
Acid Staining: Advanced Techniques for Flawless Horizontal and Vertical Applications
In terms of new products, there have been recent advances in diamond-tooling technology that will allow us to increase productivity and enhance our results and finishes. Our customer truly benefits from us investing in and attending this show, as we can offer and perform the latest trends in stained and polished concrete. They can be assured we are one of the most knowledgeable and advanced teams in the industry.
This service is a natural extension to the current H.J. Martin and Son offerings. We are seeing a traditionally retail and commercially based product trending over to the residential side as well, with customer requests increasing tremendously within the past three years.
"It is our goal to make sure we stay up to date and continue our mission to be cutting-edge within this ever-changing industry," LaSure states.
For more information on the World of Concrete show, please visit its website.





Tags: concrete, Concrete Polishing, Concrete Tradeshow, Diamond Tooling Technology, Las Vegas, polished concrete, Tim LaSure, World of Concrete