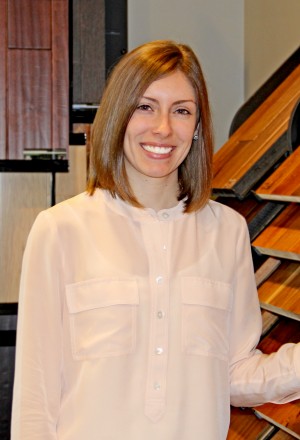 Each client is unique and every design is different; that's why I focus on listening to my client and understanding their lifestyle to create a space that not only reflects their personality, but is also comfortable, timeless and functional.
As a graduate from The University of Wisconsin Stevens Point, I have a Bachelor of Arts degree in Interior Architecture. I find my inspiration in art, architecture and nature. My passion is creating designs that combine patterns, textures and colors, whether I'm beginning the design process with a brand new space or combining existing elements and details with new. With my high attention to detail, I enjoy the challenge of coming up with the best possible solution to create a beautiful space and to see the client's excitement for the design and end result.
Personal Facts
Enjoys photography - specifically architecture and landscape.
Likes to travel and explore new places, find unique coffee shops and go to art festivals in the summer.
Worked in Lincoln, NE for over two years at a residential design firm working on residential projects as well as small commercial projects - specifying furniture, flooring and tile, lighting and window treatments.
Notes From Angela
Angela's Interests