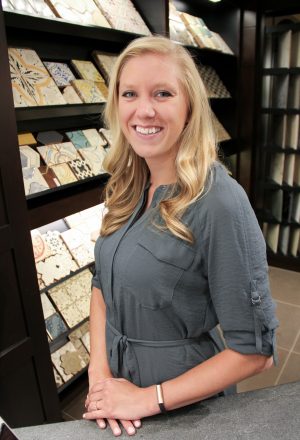 I love being able to take a clean palette, make unique designs specific to each customer and express what they want to feel when they walk into the space. It's amazing what you can do with simple materials and colors.
As a University of Wisconsin Stevens Point graduate, I received a BFA in Interior Architecture and Design. I've always had a passion for design and the arts in general. I love photography, drawing, DIY projects and anything that allows me to be creative. When designing with my customers, I like to look beyond the trends to create a classic space that will never go out of style because it is a direct reflection of the customer. Even more importantly, I aim to make my designs functional. A room can be beautiful, but that doesn't mean anything unless it's going to hold up to your everyday life.
Personal Facts
Drew floor plans as a child and built homes with them out of Legos.
Worked in furniture and design during and after college.
Inspired by art and photography.