Reed named as "Rising Young Professional"

Posted on February 26, 2019 by H.J. Martin and Son
Breanna Reed, an interior designer for H.J. Martin and Son, has been named as a "Rising Young Professional" by The Daily Reporter, a publication covering the Wisconsin construction industry on a statewide basis.
The Daily Reporter will honor the 16 "Rising Young Professionals" chosen from Wisconsin on March 14 at The Garage at Harley Davidson in Milwaukee.
Selection of the "Rising Young Professionals" was based on contributions to standout projects across the state, along with those who show a bright future in the construction industry and will be the leaders of tomorrow. Nominees had to have eight years or less of industry experience.
This marks the second straight year that a member of the talented H.J. Martin and Son team has been recognized as a "Rising Young Professional" by The Daily Reporter. In 2018, Project Manager/Estimator Wyatt Tompkins was similarly honored.
In the case of Reed, her recognition as a "Rising Young Professional" comes after only two years in the Wisconsin construction community.
Beginning as an intern while still a student at nearby St. Norbert College, she was hired upon graduation. In each of her first two years as a full-time interior designer, Reed has posted one of the highest gross sales figures in the company's Green Bay showroom.
It's no wonder, based on the sheer volume and quality of the compliments received about her on the heels of completed projects.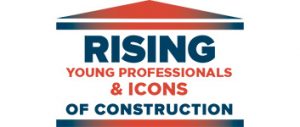 "Breanna has such a way of making a person feel like family and is so very, very helpful," said one customer in 2018. "She was amazing," said another. "Breanna was so thoughtful throughout the whole experience," said a third customer.
Reed takes it all in stride, relating the best compliment she says that she has received from a customer. "After an initial meeting, a client wrote and told me that I had made this a good and exciting experience for them, when they thought it was going to be a difficult and stressful one," she shares.
Is it surprising that a 24-year-old interior designer could receive such plaudits so early in her career? Not really, when you consider her drive and motivation.
When Reed was an intern at H.J. Martin and Son, prior to her graduation from St. Norbert in 2016 with a bachelor's degree in communication and media studies, she says that she only hoped that her superiors would see her eagerness to secure a career at the company.
That turned out to be a no-brainer. H.J. Martin and Son leadership easily discerned her work ethic and leadership qualities.
"I believe what makes someone a leader is not only ensuring the success of yourself," Reed says, "but remembering that this is a team effort. Without supporting and thriving to make this company better as a whole, there would not even be an interior designer position for me here."
Reed takes pride in turning a customer's vision into reality. Along with her showroom responsibilities, where she demonstrates her knowledge of all types of floorcovering products, she also develops relationships with general contractors and architects. Reed prides herself on providing "a consistently high level of enthusiastic customer service."
At this early point in her professional career Reed already has been centrally involved in a variety of commercial projects, including large office building remodels and residential water parks. Working in conjunction with architectural firms, general contractors and designers, among others, she fully understands the magnitude of her role in the overall construction operation.
"I am honored that my opinion really does hold weight in the decision-making process," says Reed. "I really need to make sure that all of our bases are covered as they are depending solely on me to offer all the correct and accurate technical and aesthetic information for the longevity of these spaces in regards to floor and wall covering, tile, waterproofing, etc. Can a carpet hold up in a high-traffic commercial setting? Is a tile going to meet the slip-resistant coefficient ratings? Are we meeting the rest of the codes?
"It has been one of my biggest learning curves, and yet at the same time these are the most exciting projects I have had the opportunity to work on. To master these entities quickly, ensuring that the project goes successfully, making sure there are no problems in the future and seeing the stunning end results, is rewarding."
Throughout high school and college, Reed spent five years in customer service with Nicolet National Bank and interned in sales with Schneider, a national logistics company. She also worked as a nanny for four years.
Away from work, Reed's high level of service does not stop. As a child, she and her brother would go after school to a nursing home owned by her grandparents every day. There, they would play card games, have "snack and yak" sessions, play bingo and listen to residents tell stories.
Continuing a tradition first begun as a child at Santa Maria Nursing Home in Green Bay, today Reed brings her young son, Mac, to the nursing home. She believes that it teaches him respect, patience and, at times, how to deal with uncomfortable situations.
Reed additionally gets together with her college roommates once per month to either serve food to the homeless or play games and socialize with them at a local shelter. "Every little bit counts," she says.
She also is in the process of initiating a community outreach program at H.J. Martin and Son. She hopes to grow it within the local construction industry, to get more builders and their people to give back.
Beyond giving back to the community, Reed enjoys traveling as much as possible, reading and going to Broadway shows. She also utilizes her design skills with clothing.
Tags: award-winning interior designer, Breanna Reed, Daily Reporter "Rising Young Professional", H.J. Martin and Son, H.J. Martin and Son community outreach, Northeast Wisconsin interior designer, outstanding interior designer, Santa Maria Nursing Home, St. Norbert College alumnus, Wyatt Tompkins