Mood Boarding with Melissa

Posted on August 6, 2015 by Melissa Malcore
Ever wonder how interior designers get products to play off of each just the right way? One strategy is through mood boarding – or mixing and matching various products together to see how they align. Maybe your subway tile brings too much green out of the countertops. Or maybe the backsplash doesn't pull your favorite tones out the kitchen cabinets. When you can't see products in action, simulate it!
One of our interior designers, Melissa, put together some mood boards of products she was really digging that day. Take a look at what she came up with in her own words:
A tan palette is a great way to mix metal with stone and glass. The mosaic would really pop in this combination.
This neutral carpet, along with the split face stone, place the emphasis on the beautiful tile. When you have a tile with more going on, it's good to keep other elements of the room neutral.
This dark subway tile would contrast very nicely with lighter elements such as this floor tile and carpet. A backsplash in it would definitely draw some attention. The slight pattern in the carpet brings a fun element to the product and would look great on stairs.
A mosaic with this uniquely shaped tile would really be the focal point and the most stunning feature of the room. Here I kept the tile and carpet simple while bringing in the colors of the mosaic.
The dark wood look tile here sets the foundation for the whole design. The subtle carpet pattern would add a lot to the space while serving as an accent to the tile. This gorgeous mosaic combines all of these colors while adding a modern twist with the metal look.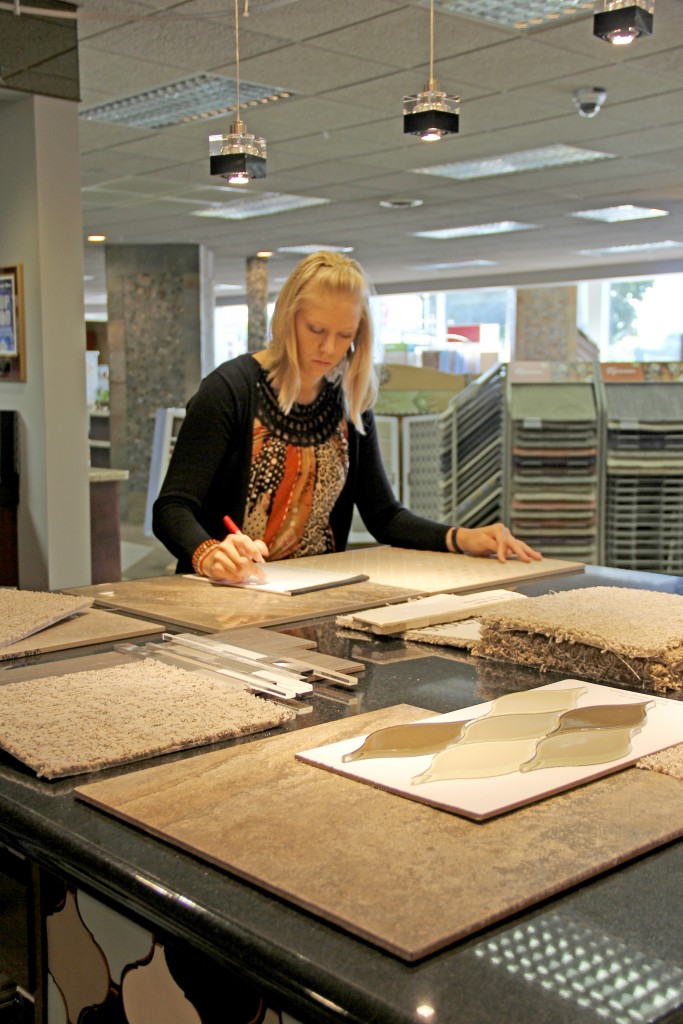 Check out Melissa's bio to learn more about her and her work!
Tags: Backsplash, Carpet, Color, Color palette, Design, Glass accents, Interior Designer, Melissa Kalupa, Melissa Malcore, Metal accents, Mood board, Mosaic, natural stone, Subway tile, Tile