H.J. Martin and Son Welcomes Three New Employees

Posted on January 9, 2023 by H.J. Martin and Son
Green Bay, Wis. – Chad Ashmann, Brittny Zimanek, and Hannah Schwake join the H.J. Martin and Son team.
Ashmann joined the team as a Toolroom Technician within the company's Distribution Center. Previously, he was employed by Office Depot as a Delivery Driver. Ashmann's job duties include supporting toolroom operations and assisting installers from all divisions with their tool needs.
Zimanek has been hired as a Payroll Coordinator. She graduated from the University of Wisconsin-Green Bay with a Bachelor of Business Administration in Human Resources. Zimanek comes to H.J. Martin and Son from Bug Tussel Wireless where she was the Training and Onboarding Coordinator.
Schwake joined the National Installation Division as a Project Coordinator. She will assist the team in the coordination of subcontractors, crews and finances for large retail projects. Schwake joins H.J. Martin and Son from ASI, a division of Thermal Technologies where she worked as an inventory control manager.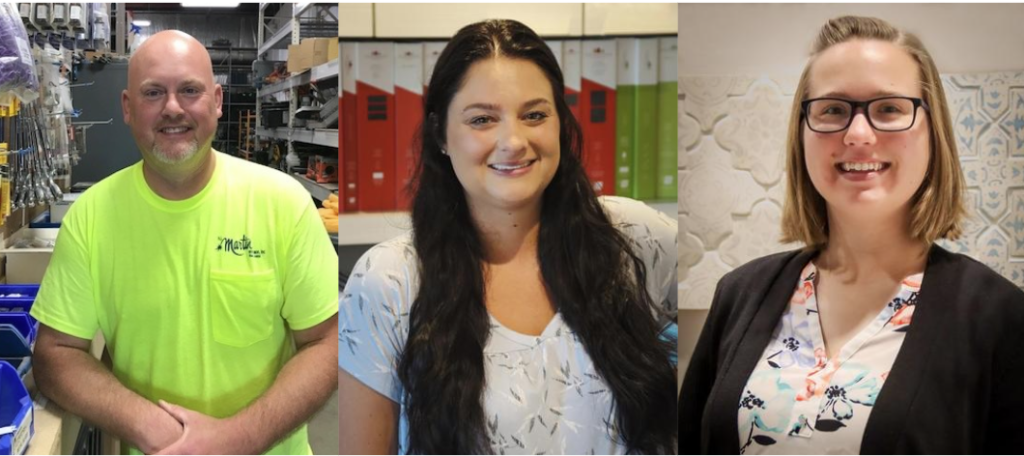 Tags: Brittny Zimanek, Chad Ashmann, Green Bay, H.J. Martin and Son, Hannah Schwake, Interior Design, Project Coordinator, University of Wisconsin-Green Bay