H.J. Martin and Son hires new fixtures project coordinator 

Posted on August 25, 2015 by H.J. Martin and Son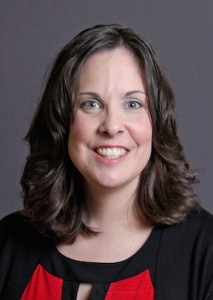 H.J. Martin and Son welcomed Sara Yach to its fixtures division as a project coordinator.
Yach will assist primary project managers on the coordination and organization of several of H.J. Martin and Son's national retail accounts.
In addition, Yach will work closely with Fixture Project Manager Bret Woodland, assisting clients.
Yach joins the H.J. Martin and Son fixture team with more than four years of experience in the retail industry, previously working for the facilities department at Shopko Corporate and holds a bachelor's degree from UW-Eau Claire.
Yach looks forward to helping accounts run more efficiently and positively impacting the H.J. Martin and Son customer experience.
H.J. Martin and Son offers fixture installation services to national retail clients in the form of new store fixture installation, remodels, rollouts, casework installation, construction management, merchandising and graphic installation.
Tags: Bret Woodland, Fixture Installation, Fixtures, National Fixture Installation, retail, Retail Fixture Installation, Retail Solutions, Sara Yach