Amanda Oninski joins H.J. Martin and Son design team

Posted on February 3, 2016 by H.J. Martin and Son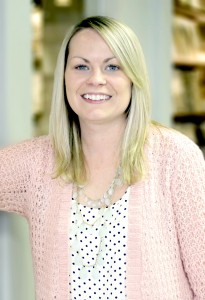 Amanda Oninski has joined H.J. Martin and Son as an interior designer.  She will work out of the company's Green Bay showroom, assisting clients from start to finish with their interior design needs.
Oninski holds an Associate degree (AAS) in Interior Design from
Fox Valley Technical College
in Appleton, Wis.  She began her professional career by working for two years as a designer with MimiWorks in De Pere, Wis.
She describes her personal design style as, "eclectic with a light contemporary feel."  Oninski finds her inspiration in everyday things, saying, "When you see different styles of clothing, homes or architecture, they can be inspirational."
From the standpoint of the client relationship, the most important thing to Oninski is to anticipate the customer's needs adding, "You want to know what they love to ensure that their home is a reflection of them.  My goal is to help them achieve their perfect space, to take what they are envisioning and turn the finished space into something they love."
Oninski looks forward to growing her career with H.J. Martin and Son.
Tags: Amanda Oninski, Design Team, designer, Flooring, Green Bay showroom, H.J. Martin & Son, Interior Design, Interior Designer, New Employee, New Hire