May is National Karastan Month!
Posted on May 1, 2015 by H.J. Martin and Son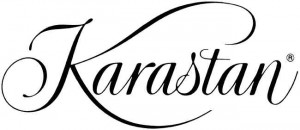 Join us for National Karastan Month now through May 31st! With every Karastan carpet purchase, you can get up to $1,000 back! It's that easy to save! When you choose Karastan, not only do you get the best quality, but you also get peace of mind with a Karastan warranty. And we're making it even easier, with 12 months interest free financing.
Our in-store interior designers are on hand to help create the space you've been dreaming of. Not sure where to start? Meet our designers or get some inspiration from our online gallery. We're here to help pick out the perfect Karastan carpet and make sure your entire space comes together beautifully. With so many beautiful options on sale now, what will you choose? Hurry in, this offer ends May 31, 2015.

Promotion FAQs:
1. How long will it take to process my rebate? Please allow 8-10 weeks for processing.
2. Can I apply this offer to previous purchases? Does not apply to prior purchases and cannot be combined with other offers.
3. Do I need to submit the rebate on my own? No, H.J. Martin and Son will submit on your behalf.
4. Will the rebate come to H.J. Martin and Son or to the customer? All rebates will be mailed directly from Karastan to the customer.
5. In what form will the rebate be issued? Rebates will be issued in the form of an American Express® Reward Card. The American Express Reward Card can be used at U.S. merchants that accept American Express Cards. This is not a credit card. It is a prepaid American Express Reward Card and is accepted virtually everywhere American Express Cards are welcome (in the US).
6. If I have questions on my rebate, who can I contact? For questions in regard to your rebate, please call 1-800-234-1120, extension 311.
Some restrictions apply. See store for details.
Tags: Appleton, Carpet, Green Bay, Green Bay showroom, H.J. Martin and Son, in-store designers, Karastan, Karastan carpet, National Karastan month, Neenah, Neenah showroom, Sale