H.J. Martin and Son adds to its warehouse team

Posted on January 27, 2016 by H.J. Martin and Son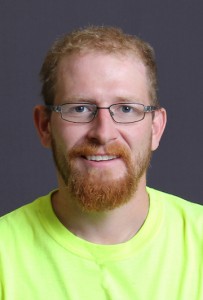 H.J. Martin and Son recently welcomed Jacob Hussong to its warehouse tool room as Tool Room Technician.
Working closely with the company's Tool Room Lead, Tom Vanden Avond, and Tool Room Mechanic, Matthew Rego, Hussong will be responsible for loading and unloading vehicles for jobs, reviewing tool inventory and quality, ensuring that tools are functioning properly and organizing and maintaining the tool room. 
Prior to joining H.J. Martin and Son, Hussong worked as a carpenter for Woodworks, installing millwork and cabinetry. 
Hussong looks forward to growing within the company and following in his late father's footsteps, Jeff Hussong, who formerly worked for H.J. Martin and Son. 
Tags: Distribution Center, Green Bay, H.J. Martin, H.J. Martin & Son, H.J. Martin and Son, HJ Martin and Son, Jacob Hussong, Matthew Rego, New Hire, Tom Vanden Avond, Tool Room, Tool Room Technician, Warehouse