H.J. Martin and Son adds to builder sales department

Posted on December 22, 2015 by H.J. Martin and Son
Priewe will use 14 years of industry experience to serve homebuilders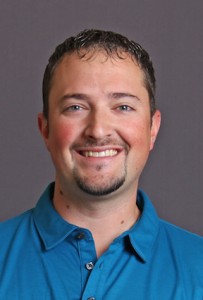 Green Bay, Wis. – Tyler Priewe has been hired by H.J. Martin and Son as Residential Project Manager/Builder Sales.  He joins the company with 14 years of industry experience, including the past 10 years as a manager at Walcro, a national installation supply distributor.
Priewe will work directly with homebuilders as a single point of contact for take-offs, measuring, quoting and estimating jobs, and ensuring that projects run smoothly.
In addition, Priewe will work closely with Randy Krause, Vice President of Builder Sales, to eventually transition into the role. Krause has worked for H.J. Martin and Son for 37 years and will retire in January.
"I look forward to servicing customers in a manner consistent with the long-held H.J. Martin standard," says Priewe.  "I believe my industry knowledge from all sides will be an asset as I learn more about the specific needs of our clients."
Prior to working at Walcro, Priewe spent time in the construction industry as an installer.
Tags: Builder Sales, Construction, Randy Krause, Residential, Tyler Priewe