Erin Kornely joins H.J. Martin and Son as crew coordinator

Posted on October 19, 2016 by H.J. Martin and Son
Retail veteran to work with company's national installation team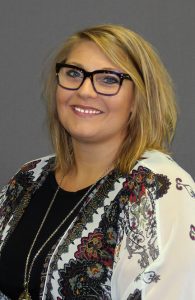 Green Bay, Wis. – Erin Kornely, a 15-year veteran of the retail industry in a variety of roles, has joined H.J. Martin and Son as a national crew coordinator.  In that position, she will be responsible for the development, training and scheduling of the company's self-performing, national installation team.
Kornely (pronounced korr-NELL-ee) spent the past 15 years with Shopko, a Green Bay-based retailer with 363 stores in 24 states.  Since 2010, she served as ad coordinator for softlines, managing the vision and execution of the company's advertising page layouts.
She began her Shopko career in 2001 as a vendor relations clerk, which included new-employee training.  In 2005, Kornely became a buyer's assistant for consumables, supporting the company's Merchant, along with maintaining relationships with internal and external clients.  She then worked for three years as an executive assistant to the divisional vice president of softlines.
"I look forward to using my experience within the fast-paced retail industry to ensure that everything runs smoothly for the installers of H.J. Martin," says Kornely.  "I enjoy working with people and the training aspect of this position."
A 1997 graduate of Denmark (Wis.) High School, Kornely studied marketing and graphic design at Northeast Wisconsin Technical College.
Tags: Denmark High School, Erin Kornely, H.J. Martin and Son, Northeast Wisconsin Technical College, Shopko