Designers Receive Hardwood Training Through Florstar

Posted on November 19, 2015 by HJ Martin & Son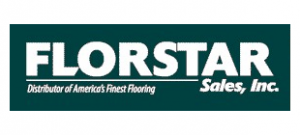 One key reason why I enjoy being a designer for H.J. Martin and Son is because they see so much value in all of their designers. They provide us with opportunities to learn about our ever-changing industry. Last week H.J. Martin and Son sent all of their designers to a Florstar hardwood training seminar. The seminar was arranged to educate and inform our sales staff, so that we can then bring this vital knowledge to our clients so they can make a realistic decision about what products will best suit their needs.
Hardwood has been around for many years and it has developed tremendously in the past decade. I will say though, hardwood may not be the answer for everyone's home. There are some challenges you could face when looking at putting hardwood into your home. This seminar was developed to inform us as sales representatives of those challenges. Information and education is important for being able to properly discuss with a customer the advantages and disadvantages when thinking about hardwood installation in your home.
There are quite a few misconceptions surrounding what hardwood flooring actually is. Many people think that hardwood shouldn't dent or that appliances shouldn't scratch a hardwood floor. Very wrong. The word "hardwood" actually means: The wood from a broadleaved tree as distinguished from that of conifers. It has nothing to do with the actual hardness factor of the product. It is still a soft product that needs to be handled with care just like any other flooring. There are also misconceptions about hardwood regarding sand-om-site verses prefinished hardwood. Prefinished hardwood will not end up looking like a tabletop. Prefinished hardwood will have seasonal gaps between the boards, it will have a slight bevel on the edges and it will vary in stain color. All of these misconceptions need to be discussed upon the customer trying to see if hardwood is the right product for them in their home.
This seminar could not have been more informative. Our speaker discus
sed proper techniques of installation as well as basic differing factors of why there is a place and situation for using ¾" solid hardwood verses engineered hardwood. Another wonderful topic of discussion was maintenance. Most consumers are not aware of how to properly clean and maintain their hardwood floor. Those are all discussions that need to be had upon a customer walking into a showroom and thinking about installing hardwood in their home. I was able to walk away from this seminar with more confidence when speaking with customers about hardwood products. I only wish to educate my customers as much as I can to ensure that hardwood is the perfect product for their home and so that they get a lifetime of enjoyment and stress free living out of their hardwood purchase.
Tags: Designers, Flooring, FlorStar, FlorStar Sales, hardwood, Hardwood education, Hardwood flooring, Hardwood maintenance, Hardwood training, Seminar, Stephanie Roskam, Training