Brooke Baumgarten joins H.J. Martin and Son

Posted on December 29, 2016 by HJ Martin & Son
Accounting professional to serve as an accounts payable administrator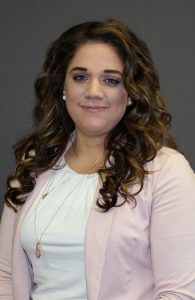 Green Bay, Wis. – Brooke Baumgarten, an experienced accounting professional in the transportation and building industries, has joined H.J. Martin and Son as an accounts payable administrator.  In that position, she will be responsible for invoice processing, sales-tax reporting, vendor payment and recordkeeping, and system-report reconciliation.
Baumgarten previously worked since March 2013 as a project accountant and payroll assistant for building and transportation companies within Northeast Wisconsin.  Her experience from those roles includes computerized billing and invoicing programs, customer relations, ledger maintenance, payroll processing and employee benefits.
"I look forward to joining the accounting team of H.J. Martin and Son," says Baumgarten.  "Not only are they a company with strong roots in the region, the size and scope of their operations provides an exciting challenge."
Holder of an associate's degree in business management from Northeast Wisconsin Technical College (December 2013), Baumgarten currently is working towards a bachelor's degree in accounting through Lakeland College.
Tags: accounts payable administrator, Brooke Baumgarten, Lakeland College, Northeast Wisconsin Technical College